Team
John Gladki FCIP RPP
President
john@gladkiplanning.com
Mr. Gladki FCIP RPP has forty-two years' experience working with government agencies and private sector organizations on land use and policy planning, urban regeneration, local economic development, affordable housing, development approvals, strategic planning and management. Prior to Gladki Planning Associates, Mr. Gladki was a senior director at the City of Toronto's Planning and Development Department and a principal consultant at GHK International.
Mr. Gladki has worked on the revitalization of Regent Park and Lawrence Heights, the regeneration of Toronto's Waterfront and planning, intensification and implementation strategies in municipalities across the GTA. He has also worked on numerous urban and regional strategic planning and economic development initiatives in cities in the Middle East, Europe, North America and Latin America.
Throughout his career he has focused on expanding planning practice to embrace human rights, economic and environmental sustainability. He is a Fellow of the Canadian Institute of Planners and a Registered Professional Planner.
Andrew Davidge MCIP RPP
Senior Planner
adavidge@gladkiplanning.com
Andrew Davidge is a Senior Urban Planner at GPA with a substantial body of work on healthy communities and urban revitalization. He has provided advice to municipalities across the GTA and Ontario on the use of planning tools – including OP policies, zoning by-laws, CIPs, design guidelines – to meet broad city-building objectives at an area- and municipality-wide scale. Recently, he led the development of a comprehensive planning framework for the Sherway Area in west Toronto which incorporated land use, urban design, transportation and servicing considerations into a long term plan to transition a retail-oriented area to a mixed-use future. In the City of Peterborough, he carried out public processes to create land use and urban design frameworks for two important sections of the downtown: a waterfront neighbourhood and a new pedestrian and cycling corridor. Andrew provided advice to the City of Mississauga on the development of a Community Improvement Plan (CIP) that directs financial incentives to attract office uses into the Downtown, a vital aspect in creating a vital mixed-use urban centre.
Andrew has been the lead author of many reports and studies addressing some of the most pressing issues confronting Ontario municipalities: growth management, climate change mitigation and adaptation, health-supportive built form, and the promotion of inclusive neighbourhoods.
Robert Walter-Joseph
Planner
rwalterj@gladkiplanning.com
Robert Walter-Joseph is an urban planner with experience in land use analysis and development approvals. He has worked to advance commercial, industrial development and residential projects across the GTA, leading teams of sub-consultants to advance approvals. He has experience in social, demographic and economic research and policy development. Robert uses GIS to understand and communicate the spatial dimensions of urban development and the ways in which social, economic and demographic phenomena are represented across the urban landscape.
Robert holds a Masters of Arts degree in Planning and a Bachelor of Environmental Studies (Geography), both from the University of Waterloo.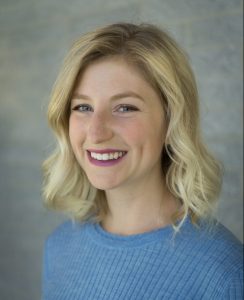 Lindsay Toth
Planner
ltoth@gladkiplanning.com
Lindsay is an urban planner working to build vibrant places for humans and nature. She is experienced with stakeholder engagement, public consultation, land use planning, development applications and research. Lindsay is a confident public speaker and an experienced facilitator who understands the need for equity and empathy when dealing with communities facing change. Previously a public health practitioner, Lindsay brings a healthy communities lens to her work and is skilled at establishing interdisciplinary partnerships.
Lindsay is completing a Master of Planning degree at Ryerson University (expected April 2019) and holds an Honours Bachelor of Science degree in Environment from McGill University.