Land Use Compatibility Study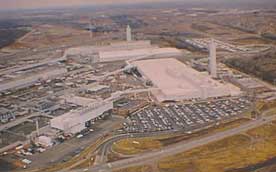 Project Description
GPA prepared land use compatibility guidelines for the Long Range Planning and Public Health departments of the Region of Halton. The guidelines serve as supporting policy to the Region's Official Plan and provide direction to regional and local municipal staff in assessing the development of sensitive land uses (such as housing, schools, and hospitals) in proximity to industrial, transportation and utility sources of noise, vibration, odour and pollutants, and vice versa.
As Halton intensifies with an increase in the mix of land uses, there is growing concern that mixing certain kinds of uses may result in public health concerns. The guidelines provide clarity and transparency on under what circumstances land use compatibility must be considered in the development approval process.
The guidelines work within the conceptual framework established by provincial legislation, policy and the Ontario Ministry of Environment's D-1 and D-6 Guidelines and are further informed by international best practice and stakeholder interviews with decision makers, experts, and representatives from the Ministry of the Environment. The result is an approach to land use compatibility carefully tailored to Halton's needs. In the creation of the guidelines, special attention was paid to building consensus between the Region and local municipalities.