King-Adelaide-Bathurst-Portland Coordinated Block Plan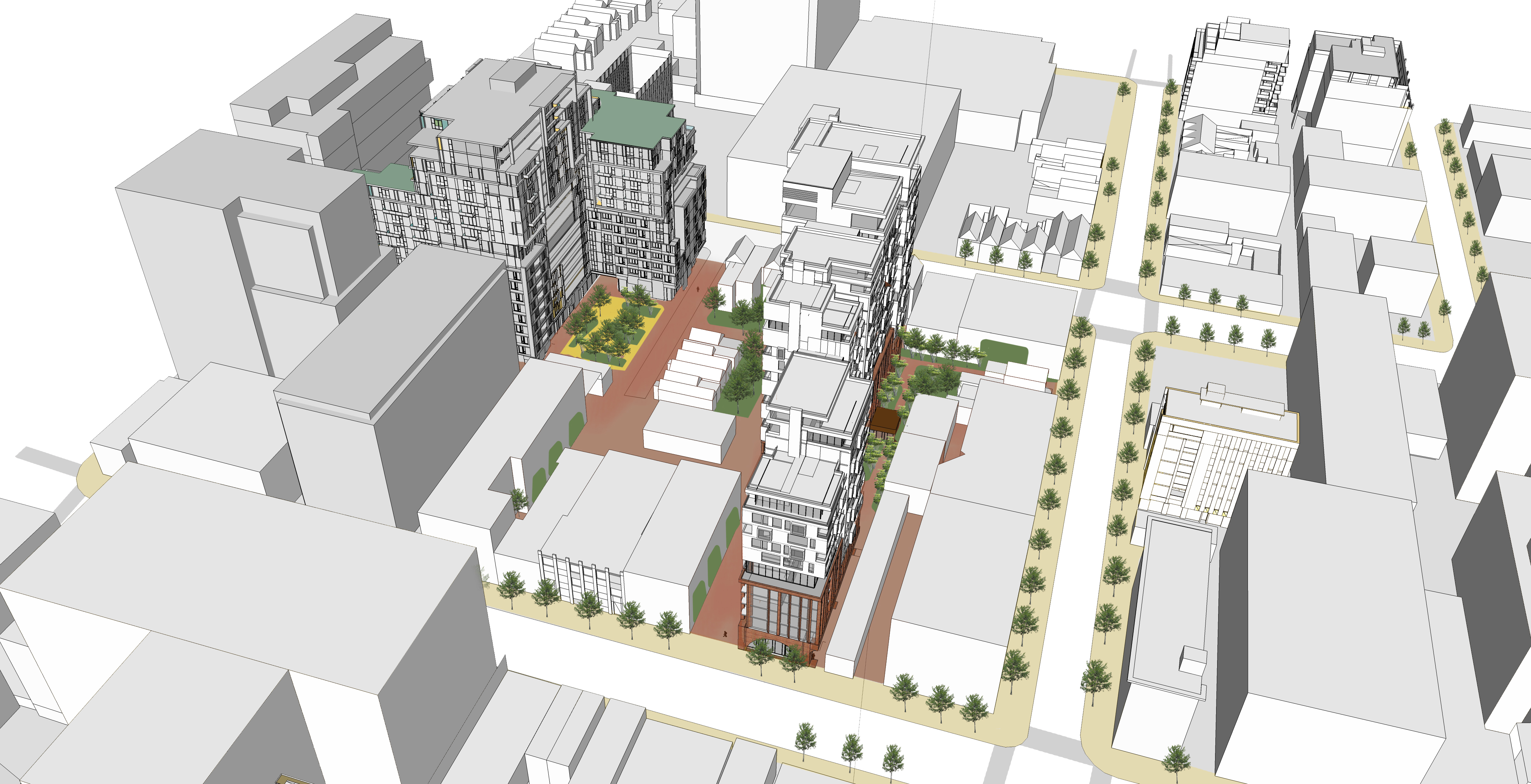 Project Description
GPA oversaw the development of a plan for the block defined by King, Bathurst, Adelaide, and Portland Streets in the Official Plan's King-Spadina Secondary Plan Area. The block plan coordinated and found synergies between the public realm design, building massing, and land use of four new condominium projects and existing built form and connections on the block. At the time, one condominium project was nearing completion while the three others were coming on stream. Together, they would add approximately 1,400 new residential units. The existing structures on the block included a mix of former industrial buildings, Victorian row houses and office buildings. The land uses ranged from design/production studios, retail, restaurants, offices, and single family homes.
The timing of these projects presented the opportunity to integrate design elements and ensure that the design and amenities could be planned to function together as a unified whole. One of the key objectives was to introduce a shared private-public space network that would serve all residents. Materials, lighting and connecting pedestrian linkages also played a significant role in unifying the design.
The key to this project was to coordinate the inputs of our partners and clients, and to ensure that resident comments and feedback were reflected in the overall strategy.
More Information
Client
Context & Plazacorp
Location
Toronto
Partners
Greenberg Consultants (urban design); The Planning Partnership (public realm design)
Date
2011-2012
Category